Fashion
Tips For Starting A Slipknot Merchandise Collection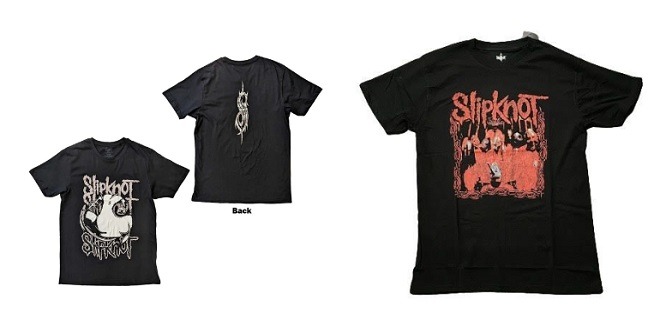 If you're a devoted Slipknot fan from Down Under, there's no better way to showcase your dedication to the band than by starting a Slipknot merchandise collection. Slipknot, the iconic heavy metal band, has a rich history of captivating fans with their music, masks, and unique style. Collecting Slipknot merchandise can be an exciting and rewarding hobby. Here are some essential tips to help you kickstart your Slipknot merchandise collection.
Know Your Budget
Establishing a spending limit is an essential first step before venturing into the world of slipknot merch. Because collecting can quickly turn into a costly hobby, you need first to decide how much money you are ready to put into your collection. Establishing a budget will help you keep your financial situation under control, regardless of whether you are a casual collector or working towards compiling an extensive archive.
Start With The Basics
If you are new to the hobby of collecting Slipknot items, the best place to start is with the fundamentals. Invest in essential products such as t-shirts, posters, and CDs to build up your inventory. These are easily accessible and don't cost an excessive amount of money. As the size of your collection increases, you'll have the opportunity to acquire pieces that are more unique and difficult to find.
Research And Authenticate
When it comes to collecting Slipknot merchandise, authenticity is of the utmost importance. When shopping for products online, especially from auction websites and other third-party vendors, use extreme caution. Research the particular item that piques your interest, and get acquainted with the features of authentic items. When attempting to determine the genuineness of an item, check for official licensing and holograms.
Attend Live Shows
Attending one of Slipknot's live performances is, without a doubt, one of the most exciting ways to add to your library of their music. At many concerts, fans can purchase unique tour goods, such as t-shirts, posters, and even masks, that are only available at that particular show. These things have the potential to become valuable additions to your collection and also contain emotional significance for you.
Connect With Other Collectors
Developing relationships with other fans who collect Slipknot's music can prove to be of great assistance. Join online communities, communities on social media platforms, or local fan clubs to network with people who share your interests. They can provide guidance, buy or sell products, as well as trade or sell items, and they can keep you updated about new releases and unique merchandise drops.
Be Patient And Persistent
The pursuit of Slipknot memorabilia is not a competition; rather, it is a journey. There is a possibility that you will not obtain rare and old items right away. In your search, exercise patience and persistence, and refuse to settle for things that are either counterfeit or priced excessively high. Treasures for your collection are bound to present themselves to you over time.
Document Your Collection
You must maintain an inventory of your Slipknot items. Keep track of every item, including its price, condition, and date of purchase, by creating a catalog or using a specialized app. This paperwork will assist you in keeping your collection safe and organized. Seeing how far your collection has progressed is also a satisfying experience.
Summary
Slipknot fans in Australia will find it exciting to start a Slipknot collection. When purchasing merchandise, set a budget and start with the basics. Attending live concerts and interacting with other collectors are great ways to add unique items to your collection. Documenting your growing collection of Slipknot merchandise requires patience, persistence, and meticulousness. Your collection will show your passion for the band and your dedication as a Slipknot enthusiast. Enjoy your collecting!